Check Your Credit Score Online
Whenever you are looking for credit in whichever form be it a credit card, HP, mortgage lenders will interrogate your credit profile and decide whether or not to provide you with their service. Therefore, knowing what is contained in your profile is of vital importance to ensure the report gives an accurate reflection
I am getting married next year and will be planning to use credit cards to help get me through the purchases such as the ring! Without the very useful information on this site I wouldn't have taken the action step to check out my financial profile. It came to light that I did actually have an issue that might have gotten my purchased refused.
---
Learn about the Big 3 Credit Reference Agencies
Experian plc collects and aggregates information on over one billion people and businesses worldwide. It is listed in London on the FTSE 100.
Equifax collects and aggregrates information on over 800 million individual consumers and 88 million businesses worldwide. Founded in 1899 and based in Atlanta, United States. It is listed on the NYSE as EFX.
Callcredit was created in 2000 by Skipton Building society. It became third largest credit reference agency before being acquired by TransUnion.
Check out our Latest Posts
How they tally?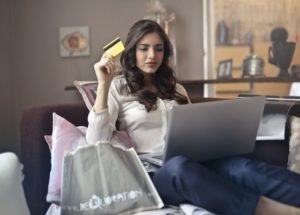 Why knowing your financial self is so important
OUR VISION
To help you through the process of establishing what your credit report tells the world about you.
Identify anomalies.
Provide more direction on what you can do.
DON'T LET YOUR CREDIT REPORT HAMPER YOUR DREAMS
Become a subscriber
today!